Racer goes club style.
LA Speed Shop turns nineT upside down.
When it comes to choppers and bobbers, Chris Richardson from the LA Speed Shop is one of the most capable and well-known customizers in the USA. He has completely revamped the style of a BMW R nineT Racer. The result is a characterful custom bike that is inspired by the California club style and fits seamlessly into the Soulfuel series of bikes.
A hint of club style.
A hint of club style.
The bar is high: Chris Richardson from the LA Speed Shop ruminates as he unpacks the BMW R nineT Racer in his workshop. "How can I make the bike look better than it already does?" Chris has to proceed very systematically to create the Soulfuel bike. This means: He takes everything off the bike, leaving just the frame with engine and wheels in front of him. The customizer takes one step back and considers the Racer. Images race through his mind at this moment. Everything that he would like to rebuild or change goes through his thoughts.
+ Read more
Category
Cafe Racer / Club Style Bike
"
When you look at my bike you want to do burnouts and wheelies down the street. "
Chris Richardson
LA Speed Shop
A slim Bavarian bike in US style.
It's quite obvious: Chris mostly handles Harleys. This influence will rub off on the Bavarian two-cylinder. The club style in particular serves as a source of inspiration – the higher handlebars, panels, and raised footrest are characteristic of this style. Several motorcycle clubs in California have made this style popular. Chris is a minimalist and most enjoys creating slim and streamlined bikes. To stick to his rules, he has to modify the tank of the R nineT Racer. A true puzzle. It takes several steps to get to the final form – he extends the lower section of the tank so that it matches the streamlined shape better.
+ Read more
New look with new parts.
New look with new parts.
Chris makes a major change to the back of the bike, giving it unparalleled accents: He installs the fender from a Harley Davidson, he builds the strut himself. In addition, the customizer uses parts from BMW Motorrad, for example, the front fork of an Urban G/S because it is longer and the 19" front wheel. Last but not least, he changes the look by placing the headlights higher. Fiberglass trim as well as the seat shell he ordered from JP Custom Seats highlight the new look of this club style bike he has made himself.
+ Read more
Customizer leaves his comfort zone.
Customizer leaves his comfort zone.
A customizer is probably never comfortable in his profession. When converting bikes, Chris dares to create new things and think in different directions. "I had to leave my comfort zone because I usually do traditional customize jobs for Harleys. This project means a great deal to me. I am very thankful to have this opportunity to modify a BMW", explains the enthusiastic mechanic from LA. He considers Soulfuel bikes to be a fine thing. "As a customizer, I have the unique chance to create my own interpretation of the R nineT Racer. And this conversion has given me a new perspective on other motorcycle manufacturers."
+ Read more
The customer's opinion counts.
Chris makes no secret that he prefers to be in his workshop. "Sometimes I'm in my workshop for 12, 13 hours." He has no employees, he takes care of the things that need done himself. Chris manufactures parts, takes care of the all the mechanical parts in the engine. He is a customizer and repair shop at the same time. And he listens to his customers, philosophizes and discusses his work with them. "For me, it's not about hurrying, just checking off a project and forgetting it." With each order, Chris creates a special relationship with his modifications. It takes about five months to completely redesign the R nineT Racer, and the bike will be on public display for the first time at the Handbuilt Motorcycle Show in Austin, Texas.
+ Read more
Bodywork
Modified tank; Seat shell: fiberglass from the LA Speed Shop; Seat cushion: JP Custom Seats; Rear mudguard: Harley Davidson FXR; Mudguard strut: LA Speed Shop; Side trim: LA Speed Shop; Front trim: modified
Front suspension
Fork and 19" front wheel of the R nineT Urban G/S; Handlebar: LA Speed Shop
Exhaust
End cap: Thunderheader exhaust system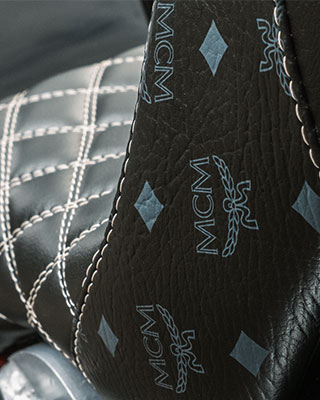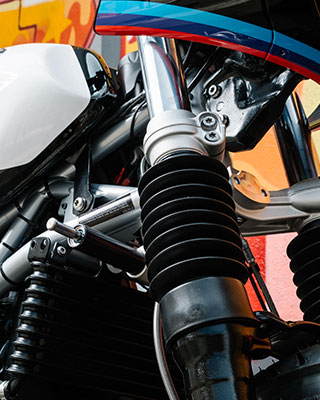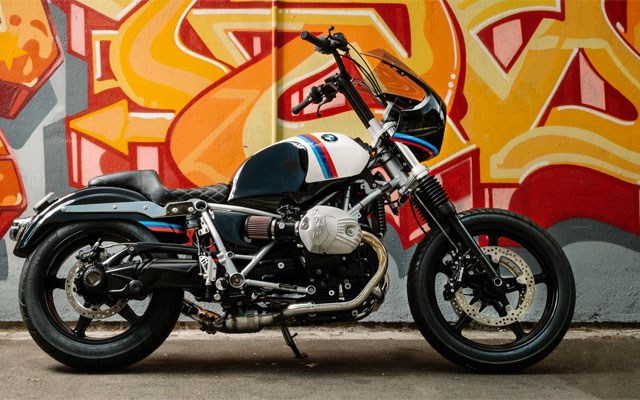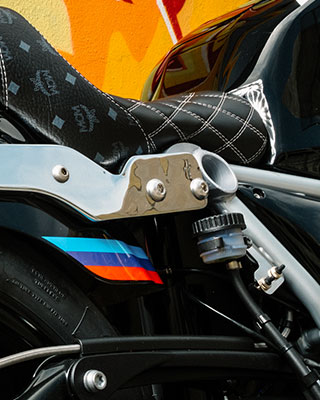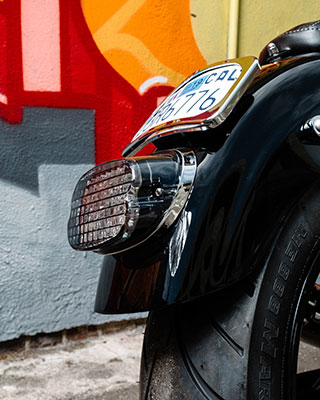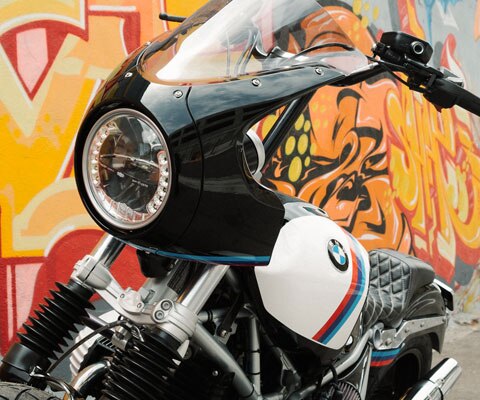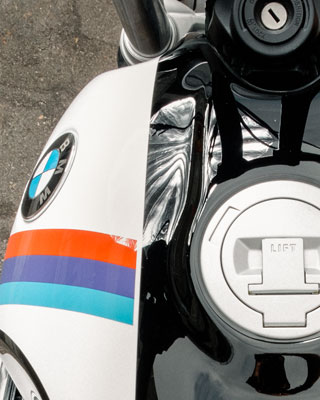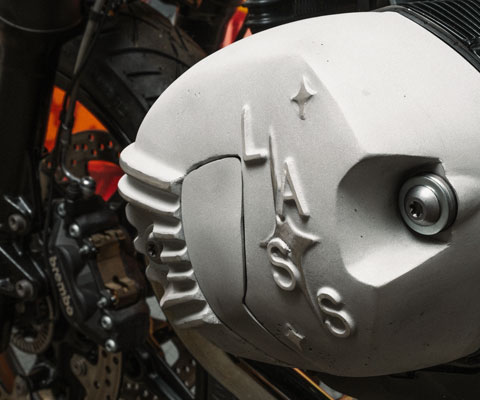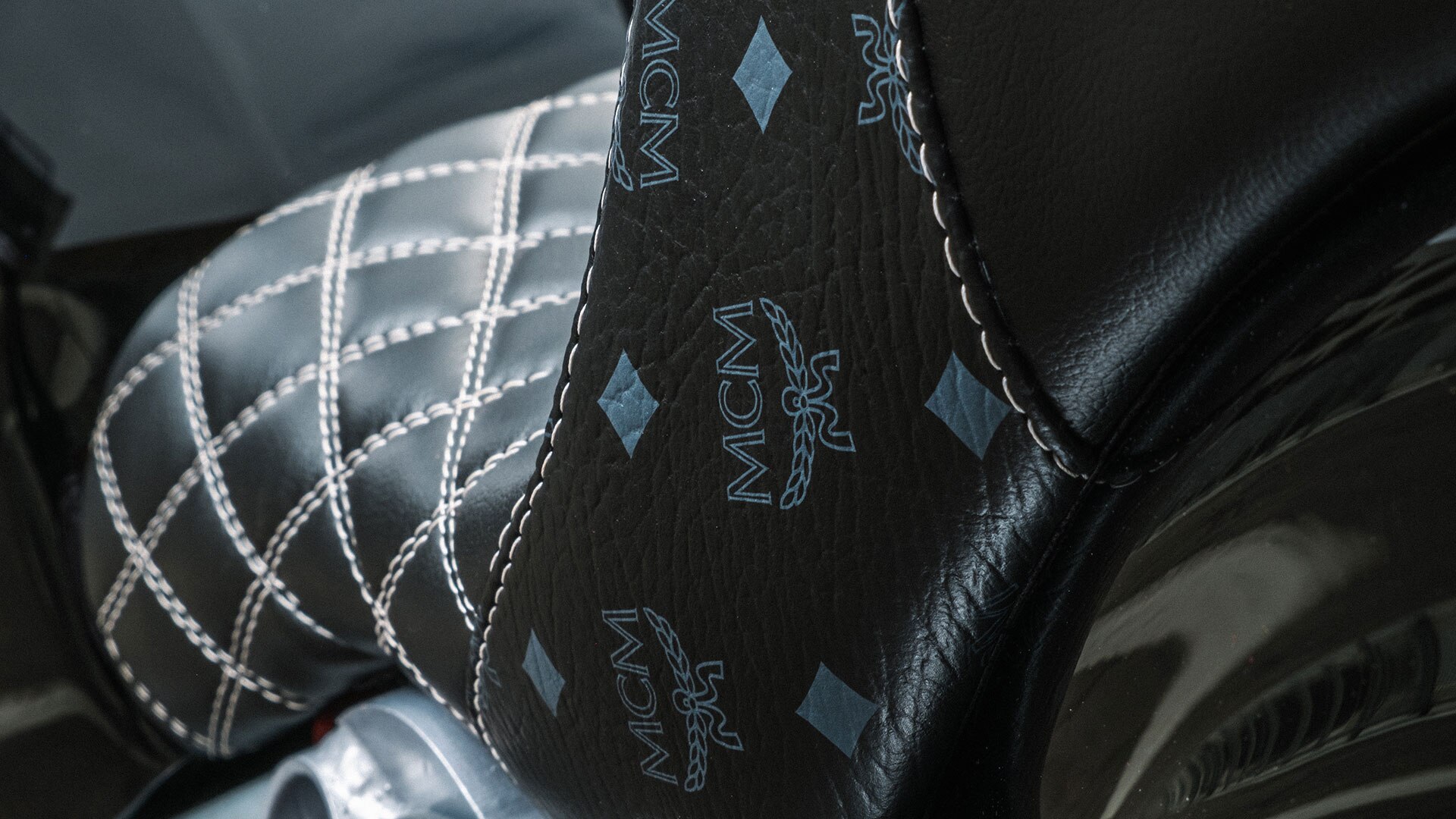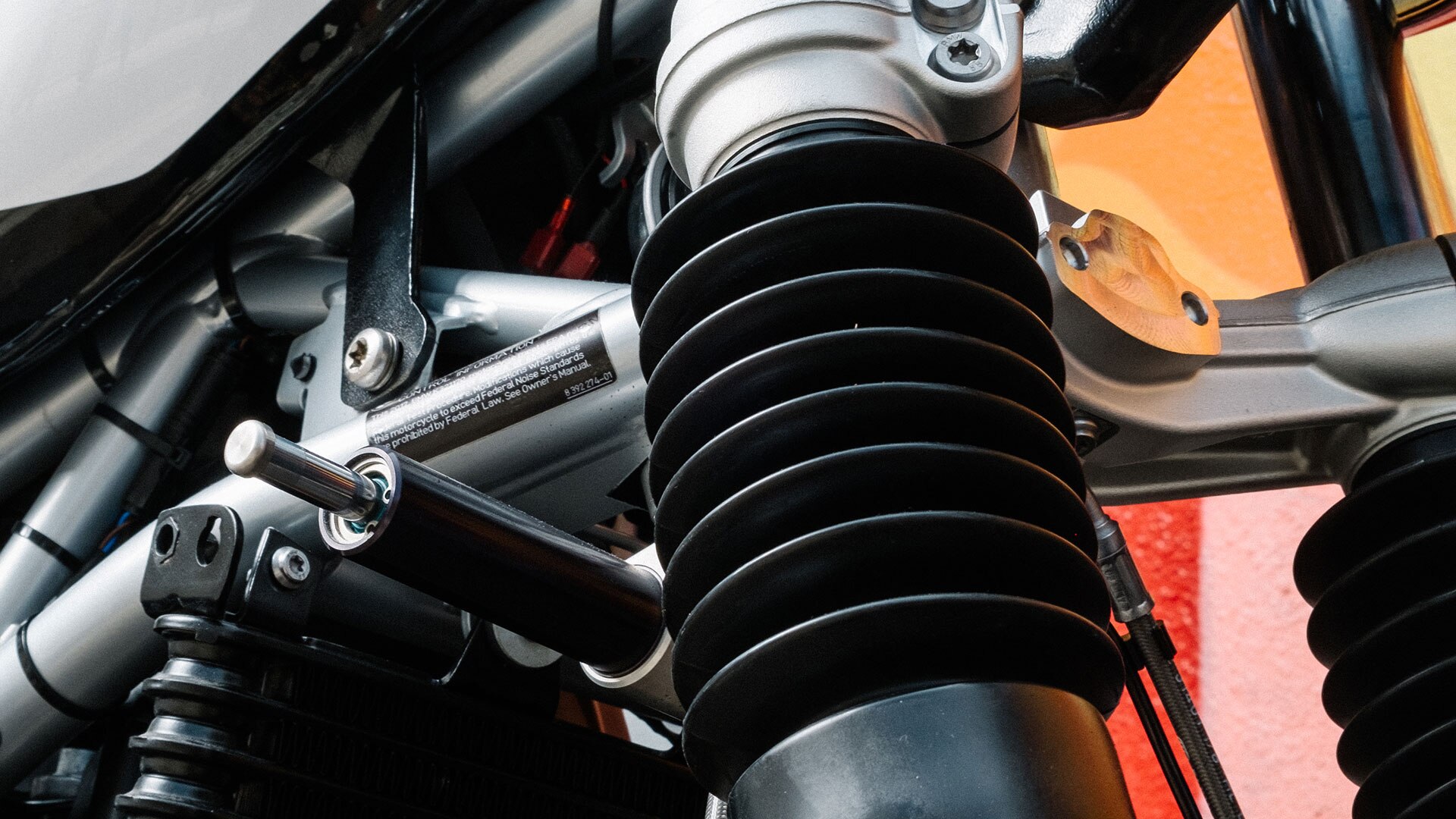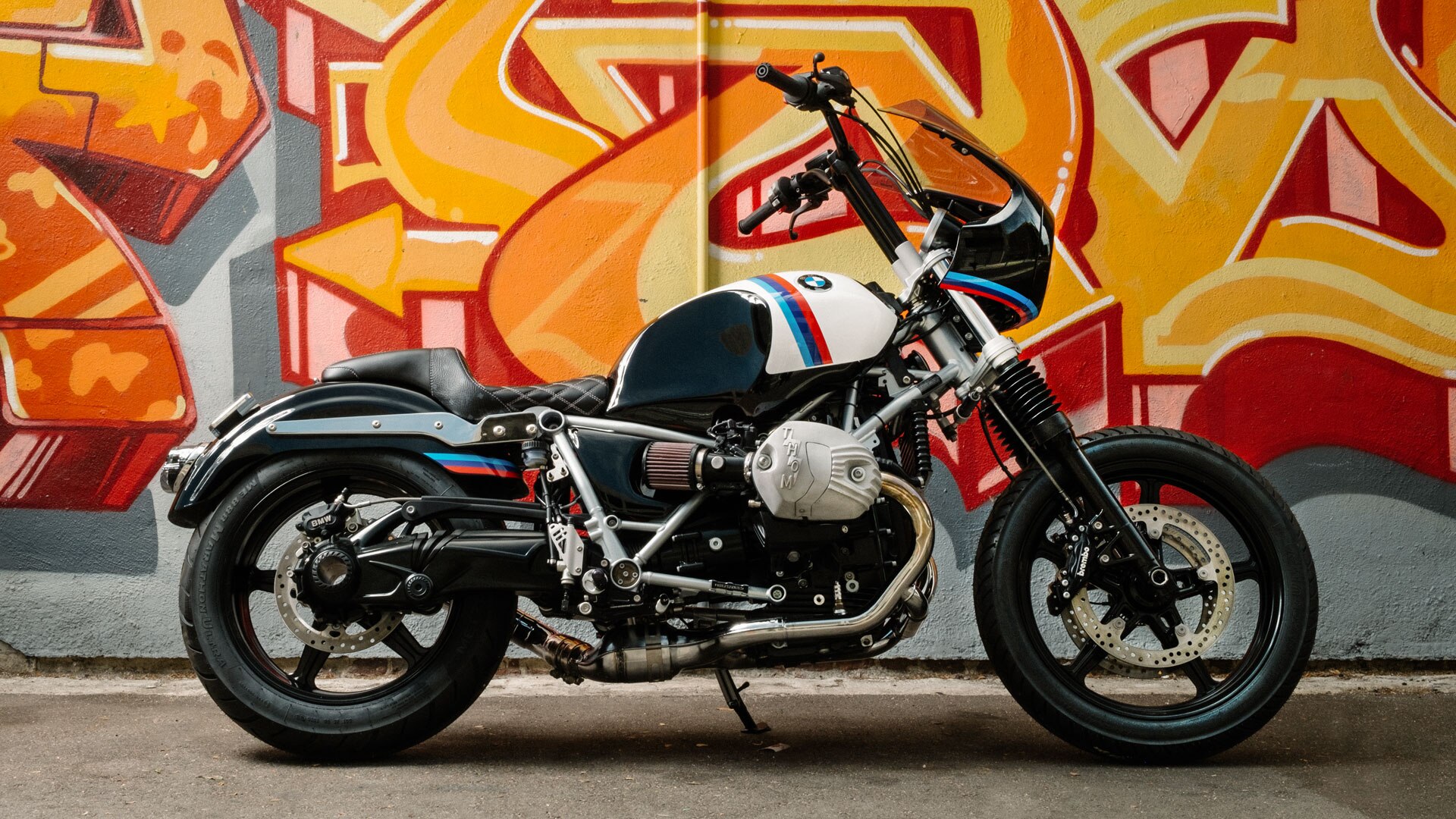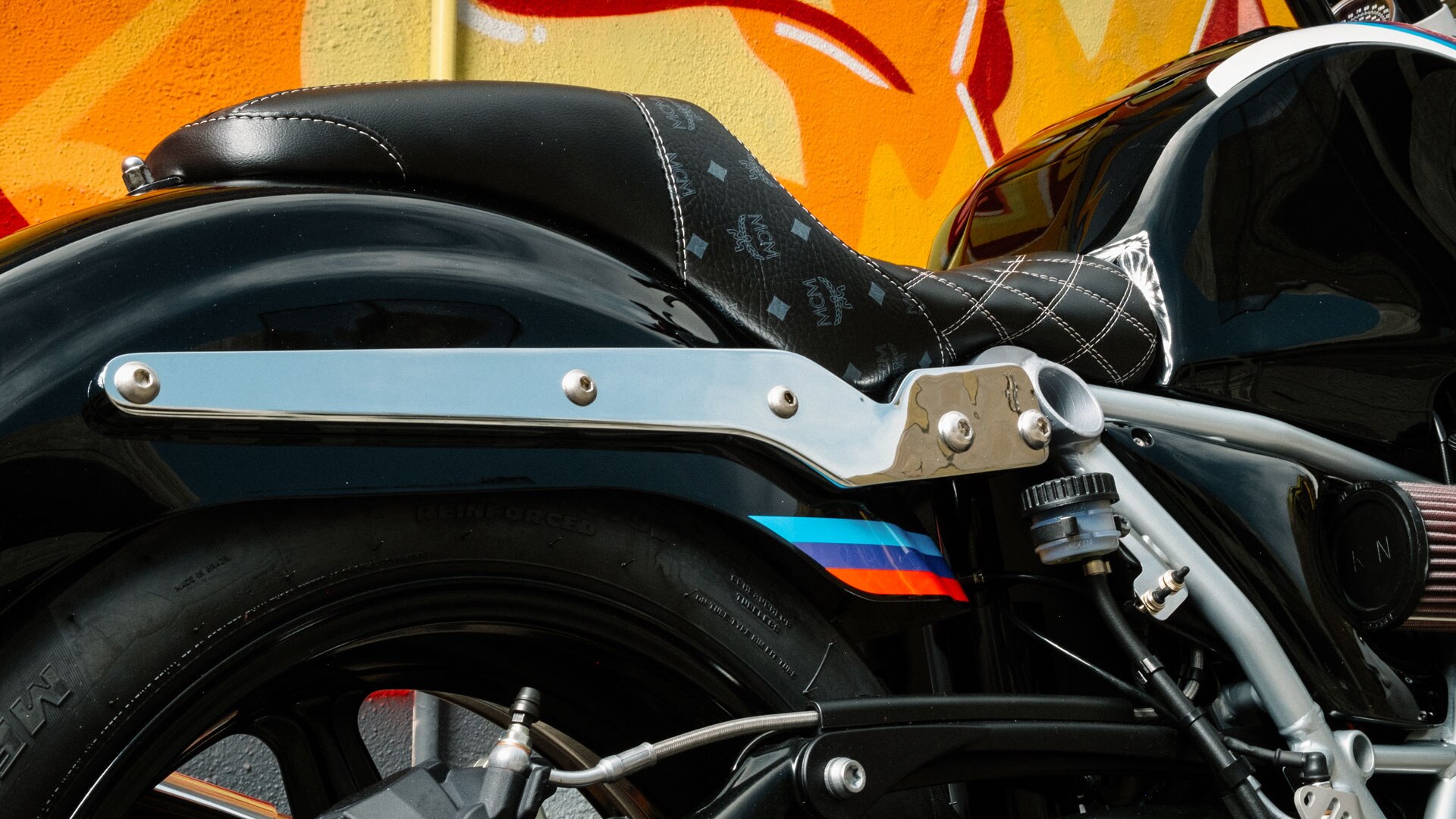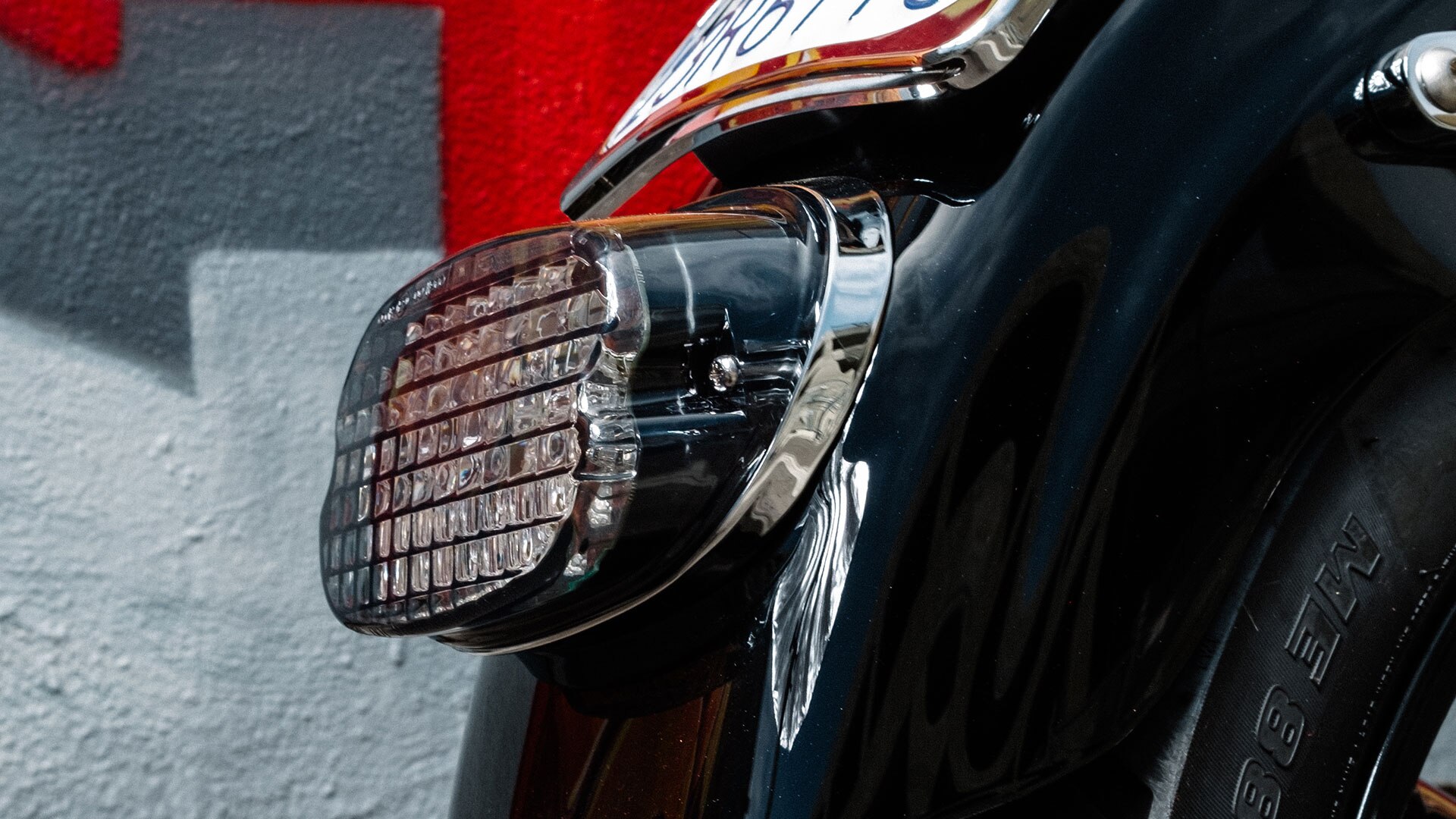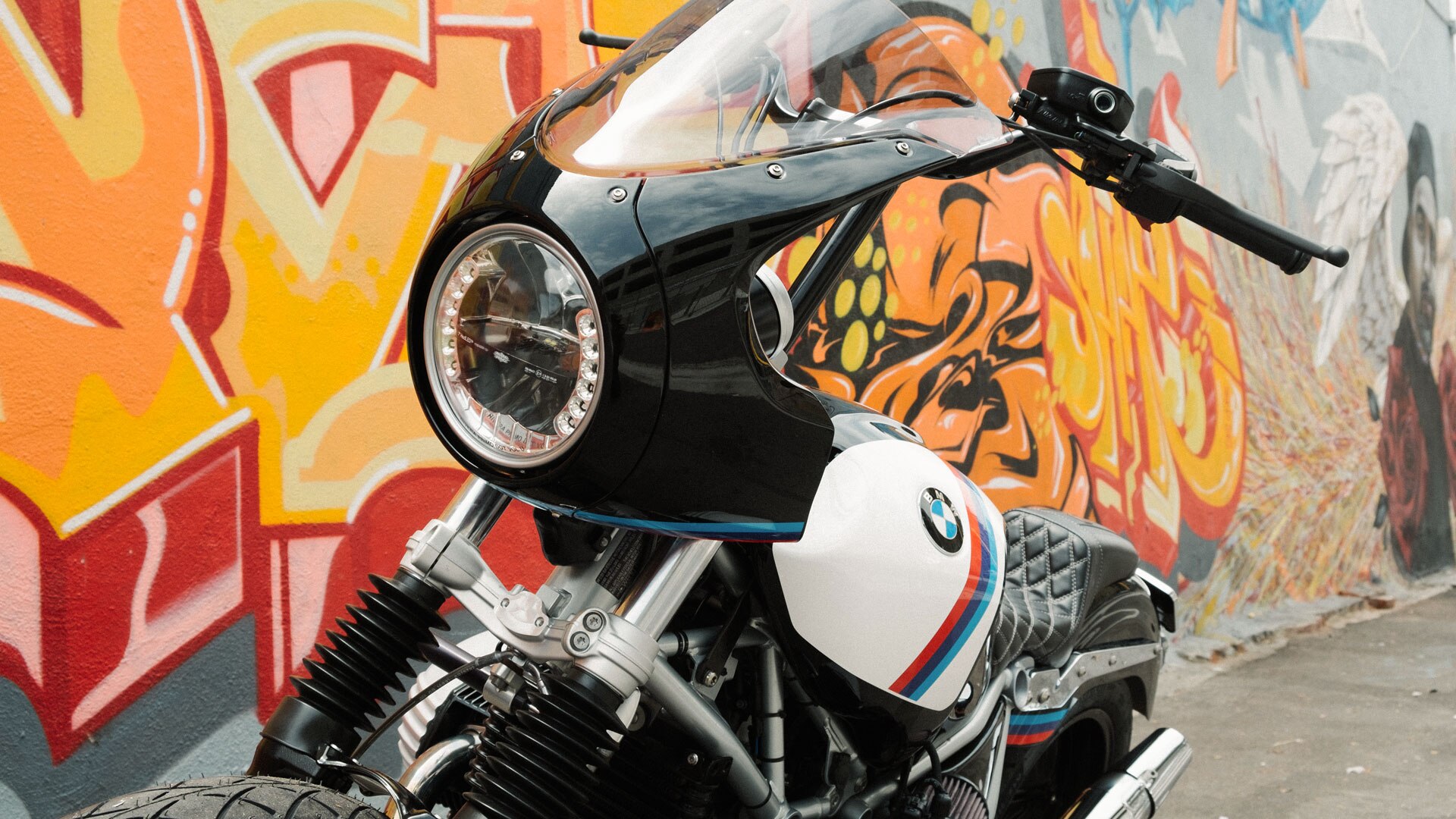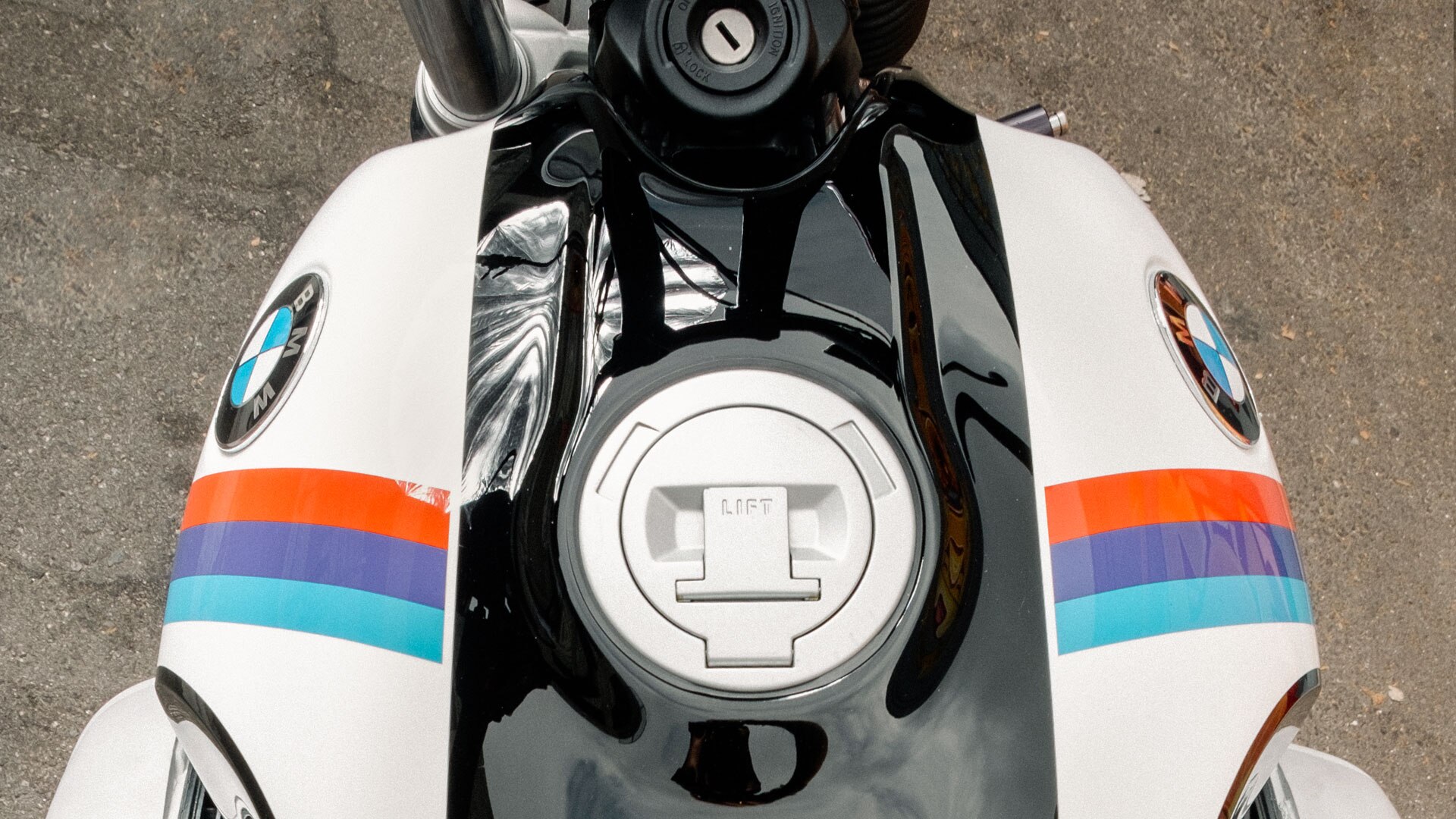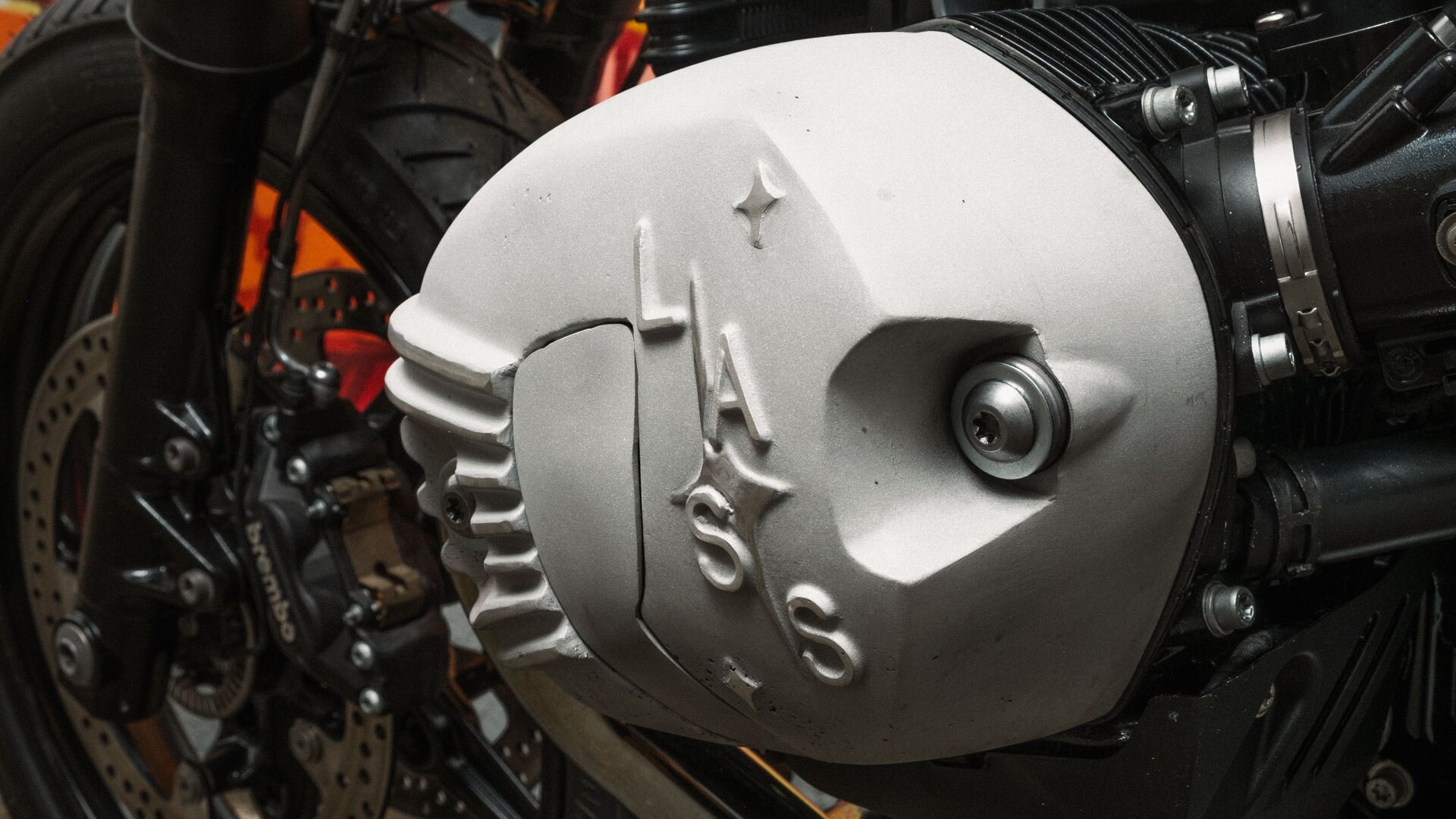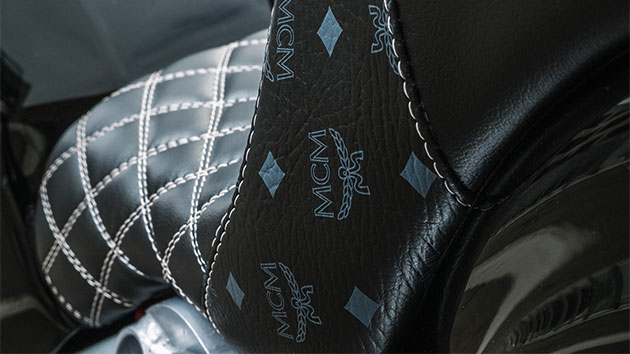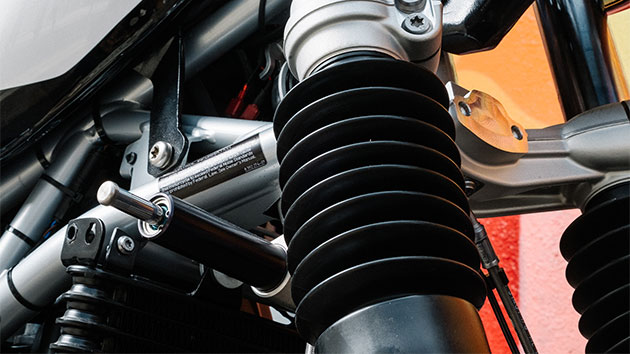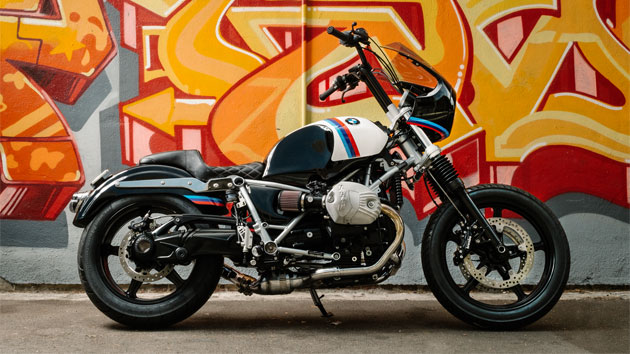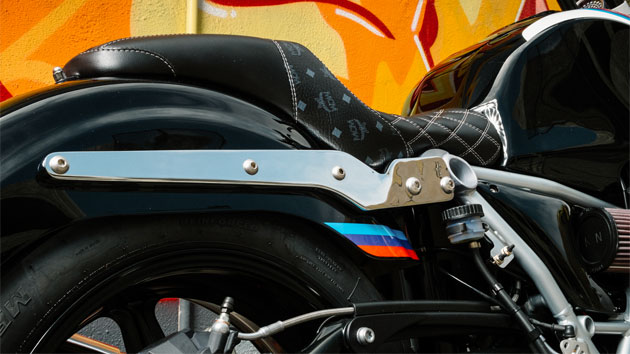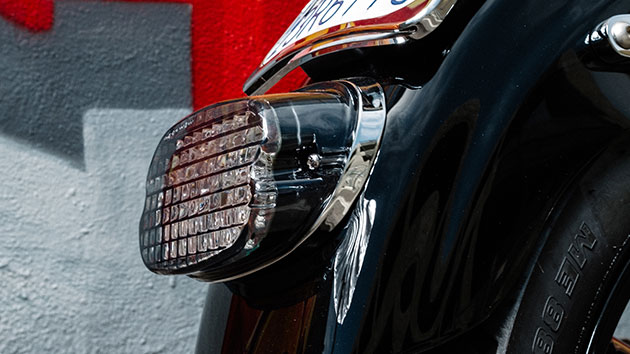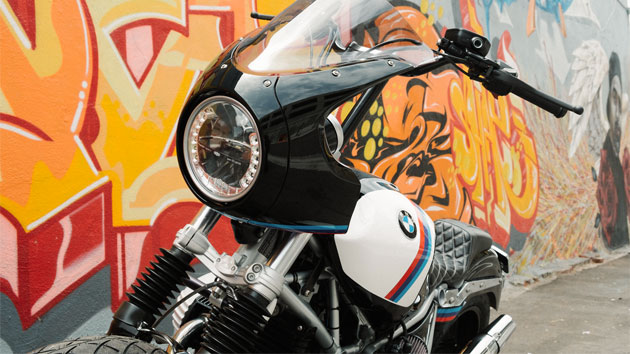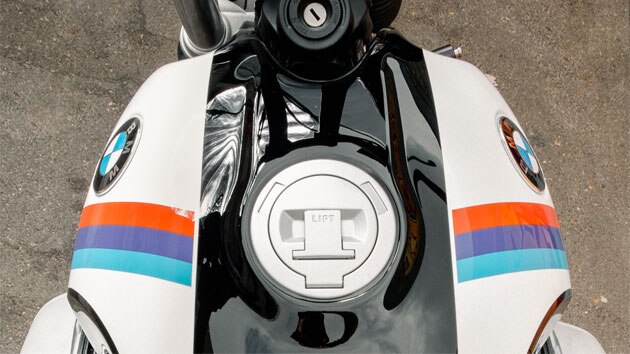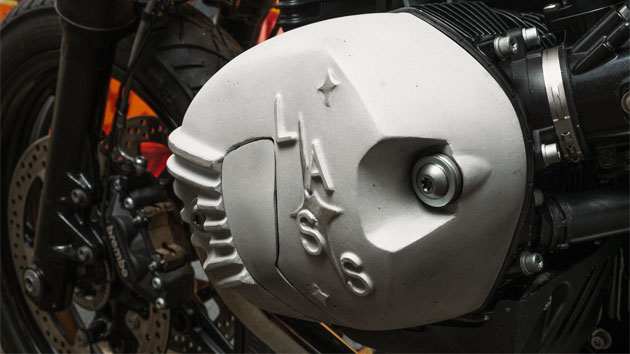 FREE TIME, FAMILY, AND DEADLINES
As if nothing was more obvious: Chris has been tinkering with engines since he was a boy. "Luckily I had a father and grandfather who helped me, showed me a lot, and encouraged me", remembers the customizer today. He spends his free time repairing cars, enduros, and other bikes in the family garage. After getting married and moving into his own home, he still spends most of his time working on projects – but this time in his own garage. A few more conversions appear, then he takes a big risk and founds his own company that customizes oldtimers and motorcycles. He apparently made the right decision. The business is expanding. Especially after Chris wins awards at major motorcycle shows and attracts attention. He is happy: "I can do what I love, even if the deadlines are crazy and the work days long."
+ Read more